A friend of mine once remarked that, for the trainer, training is a performance. Just as theatre, trainers need to prepare, practice, deliver and be ready for the critics!
Maybe we should think of emergency exercises in the same way? After all, one of the most common challenges is to convince staff that exercises are necessary. How many times are exercises the first things cancelled when budgets are tight or calendars cramped? And how many times have we heard, "I don't need to do this exercise, I know what to do"? The same detractors would submit that an actor could not perform even the simplest play without rehearsal. So, if we promote exercises as just a set of increasingly complex rehearsals it might help.
Here is the spoiler (sorry, but you will need this to keep you grounded when reading the rest of the article). The BIG difference is that for actors, the 'Real Thing' is still just theatre; for the Crisis Team 'the Real Thing' has put at risk people, property, business and reputation.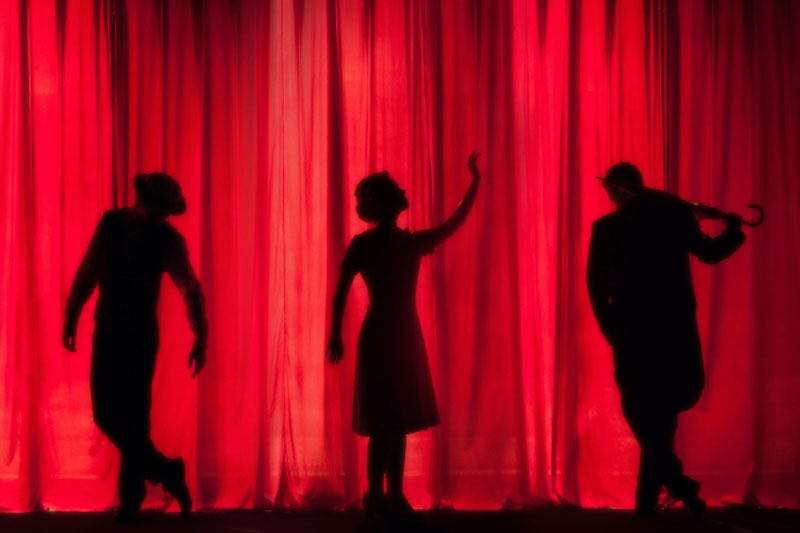 Stage 1. Auditions and Casting
Not really an 'exercise' but an important step in crisis management. Crisis teams often look remarkably like the normal business organisation. But sometimes the heads of department skilled in business are not the people you need when faced with a crisis. This is a hard one; if you are a crisis manager, I wish you luck arguing this with the CEO.
Stage 2. Script Read Through
The Crisis Team needs to understand the Plan. Presenting a simple scenario to bring context to the Plan can raise this workshop to a whole new level. Using a no-pressure exercise to familiarise your team with the Plan is very worthwhile.
Stage 3. Table Work
Actors and directors use such sessions to enhance understanding of roles and relationships. It's what makes the production believable to the audience. The same should apply for emergency exercises. We regularly push our teams headlong into a complex exercise without them achieving the basic understanding of why they are there and who else is involved. Your basic Table-top exercise is to understand organisation, communication and recovery objectives.
Stage 4. Blocking
I love this theatrical expression! It means to get on your feet and start practising with the script in your hand. Importantly, it also refers to one 'block' (or part of a scene) at a time. This has such relevance in emergency exercises as we wrongly use table-top exercises to try to work through the whole plan. A table-top is at its most effective when you use a multi-disciplined team to work out HOW they would solve a particular challenge or scenario. Not several, just one.
Stage 5. Stumble Through
Another slant on a table-top exercise. This time instead of challenge-based, it is team based. A particular part or parts of your crisis organisation work through a developing scenario to ensure that they understand the essential nature of communications internally and externally and the expectations of their senior management.
Stage 6. Technical Rehearsals
In theatre, this is critical. Do the lights work? Are the special effects safe for the front seats? Can the stage-hands change the props quickly enough? These things are tested to exhaustion for a seamless performance. In emergency exercises this seldom happens. Hands up those of you out there who last time you had an exercise you couldn't make the computer work, or didn't know how to switch on the video conferencing or couldn't access the building early in the morning because it's on a time lock? I didn't make those up; all three were my observations of just ONE exercise. A technical exercise is as important as any other type. The expensive toys you have bought for use in a crisis are a crisis in themselves when you don't know how to use them or the batteries haven't been charged.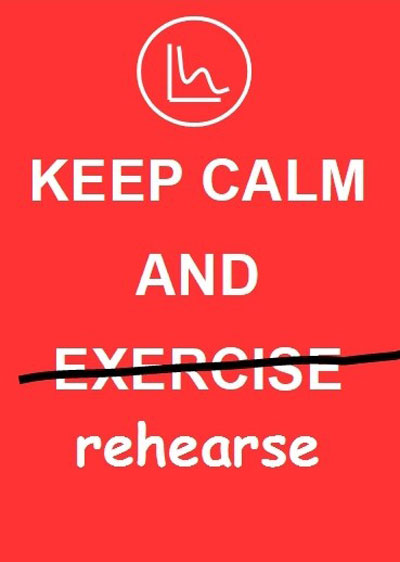 Stage 7. Dress Rehearsal
Your simulation exercise (often called 'input-response exercise') is the pinnacle of your exercise season. It's when you put the crisis teams into their crisis rooms, give them the expensive toys and a sneaky set of scenarios and sit back and watch the fun. Properly rehearsed teams will feel the pressure but they will adapt to the environment and start managing the crisis. Un-rehearsed teams will sweat, forget their lines and will not make progress past managing themselves.
Stage 8. Opening Night
You don't want one of these. This isn't theatre. Nobody applauds and nobody takes a bow. If you have rehearsed, you have a chance to help people and to have a job to return to on Monday.