Rehearsals are everything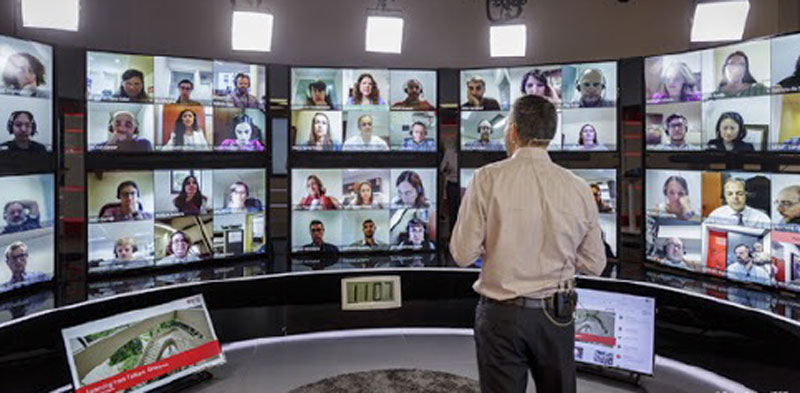 I was recently charged with organising an online crisis management exercise. The 4-hour event was for 50 company staff, with 4 breakout groups and comprised a refresher-training element, main exercise and debrief.
This article is the lessons learned and may serve as a useful guide if you are planning a similar online adventure.
First things first. Organising an online exercise is not at all like organising a face-to-face exercise. Not even close. A practical exercise would typically account for 75% of my time designing the exercise and 25% on logistics and organisation. This is completely reversed for an online event. If you only read this far, please remember this statistic and set yourselves realistic time/planning expectations.
Platform.

Agree at an early stage what platform is to be used. MS Teams, Zoom, Webex etc all share similar attributes but there are notable differences. We used Webex and made it work for us.


Information to participants.

Uniquely for an online event, advance information must be quite detailed. Not only are you communicating the agenda and objectives, but you are also giving technical instructions and setting expectations of exactly what you want the groups and leaders to do once split into teams.


Facilitators.

Ideally, you need one facilitator for each breakout group and a 2-person Excon team. We had enough facilitators but lacked the 2nd person in Excon which could have caused problems.


Team and leader allocations.

If possible, determine the breakout teams and leaders ahead of the exercise so that they can be pre-allocated into breakout rooms if your chosen platform has this feature (some don't). On the day, there will always be changes to the groups as some people drop out and others join, decide in advance how you are going to manage the reallocations and who is going to do that.


Participants.

A key decision that we took early on in the planning was to ensure that the participants gained as much value as possible from the exercise without the unwanted distraction of needing to manipulate the features of the platform. It was our job to manage the technical aspects and to make the flow of communications as smooth as possible.


Technical rehearsals.

You must hold technical rehearsals. We did several. The first one was with members of my family as I experimented with the features of Webex, the communication options, management of multiple breakout groups and screen sharing in plenary and group rooms. It would be inexcusable if on the day of the exercise, the Excon team could not rapidly configure systems, move people around and communicate. This takes practice.


Communications.

The primary method used to communicate 'injects' and scenario changes to the breakout groups was via the Chat function. A restriction of Webex is that Excon cannot send a chat message to all breakout rooms at the same time from outside the room (despite what you might read). Because we rehearsed, we knew this. Each facilitator was given a Master Events List and, on notification from Excon, cut and paste the inject into Chat. This worked very well except when the group members themselves were using chat and the inject became lost in the clutter (the facilitators were alert to this). More detailed scenario changes were pre-prepared and sent by Excon to group leads by email. A discrete Whatsapp group was used by Excon and the facilitators. This was a key success factor as it enabled the coordinated release of injects and allowed facilitators to indicate if the flow of information needed to be adjusted.


Organisation time.

Include in the programme some time (about 20 minutes) between the main session and the breakout groups. The participants will appreciate the break, but it is really for Excon to make sure that any last-minute changes to groups have been allocated so that the switch happens as efficiently as possible.


Contingency plans.

Have a contingency plan (that has been rehearsed) should one of Excon or facilitators not be available on the day or, worse, if they lose connectivity during the exercise. For our event, the principal for the 1-hour training element lost connectivity just after "hello". The deputy was able to step in, had the same material ready to screen-share (key point: more than one person needs the material) with only a minimal loss of time.
In summary, online exercises require the application of advanced organisational skills, detailed planning, a well-prepared Excon team and lots of rehearsals.